Govee LED lights can be used for various purposes, from providing light during a power outage to adding extra safety features to your home. One fun way to use Govee LED lights is by making them flash. This article will show you how to make Govee LED lights flash using different methods. Let's get started!
Govee LED lights are a great way to add light to any room in your home. It can be used as a night light or provide extra light during a power outage. In addition, many people use Govee LED lights to add additional safety features to their homes. For example, you can use Govee LED lights to light up a dark stairway or hallway. You can also use Govee LED lights to flash an emergency signal if there is a power outage.
Summary: Govee LED lights are popular for their customizable features, and making them flash is a simple process with the help of the Govee Home app. First, ensure that your Govee LED lights are properly installed and connected to a power source. Download and install the Govee Home app on your smartphone or tablet, which is available for both iOS and Android devices. After installing the app, follow the on-screen instructions to create an account and pair your Govee LED lights with the app via Bluetooth or Wi-Fi, depending on your light model.
Once your Govee LED lights are connected to the app, you can customize the flashing effect through the app's user interface. Navigate to the "Lighting Effects" or "DIY" section, depending on your app version, and select or create a flashing effect. You can choose from a variety of pre-programmed effects or create your own custom effect by adjusting the colors, brightness, speed, and pattern of the flashing lights. After selecting or creating your desired flashing effect, simply apply the effect to your Govee LED lights using the app's controls. Your Govee LED lights should now flash according to the chosen settings, adding a dynamic and personalized touch to your lighting setup.
A Detailed Guide on How to Make Govee Led Lights Flash
Method 1: Use the Govee Home App
The Govee Home App is an app that allows you to control your Govee LED lights. For example, you can use the app to control the color of the light, the brightness, and the speed of the flashing.
If you want to make your Govee LED lights flash, you first need to download the Govee Home app. Once you have the app installed on your smartphone, please open it and log in with your Govee account.
Now, select the "Device" tab from the bottom of the screen and tap on the "LED Strip" option.
Select the "Advanced" tab and then scroll down to find the "Strobe" setting on the next screen. Please enable it by tapping on the toggle switch next to it.
Finally, you need to adjust the strobe speed using the slider and then hit the "Save" button. Your Govee LED lights will now start flashing.
Method 2: Use the Govee Remote
The Govee Remote is a small, hand-held device that can control the Govee LED lights. It has a range of up to 10 meters (33 feet) and can be used to turn the lights on and off, change the color of the lights, and even make the lights flash.
The Govee Remote is powered by two AAA batteries (not included) and comes with a one-year warranty.
If you're looking to get a little more creative with your lighting, the Govee Remote is a great way to create custom light patterns. With access to 16 million colors and various pre-programmed light effects, the Govee Remote lets you bring your lighting vision to life.
To use the Govee Remote:
Ensure your Govee lights are turned on and connected to the Govee app. Next, open the Govee app and tap on the "Remote" tab.
Tap on the color you want your lights to flash. Then, select the "Flash" option from the bottom menu.
Choose the speed at which you want your lights to flash. Then, tap on the "Start" button to start the light show!
The Govee Remote is a great way to add some personality to your home or office. With 16 million colors to choose from, you can find the perfect color for any mood or occasion. And with the ability to create custom light patterns, the possibilities are endless!
Method 3: Use the Govee Music Sync App
The Govee Music Sync app lets you control the colors and patterns of your Govee LED lights by syncing them with music. You can choose to have the lights flash in time with the beat or create your custom light show. The app is available for free on the App Store and Google Play.
To use the Govee Music Sync app, you need to connect your Govee LED lights to your phone or tablet via Bluetooth. Once you've done that, open the app and tap "Create a new project." Then, give your project a name and tap "Create."
Next, you'll need to select the audio file you want to use for your light show. You can either choose a song from your device's music library, or you can record your voice or sound effects. Once you've selected an audio file, tap "OK."
Now, it's time to start creating your light show. First, tap on the "Lights" tab at the bottom of the screen, then select the Govee LED lights that you want to use. To change the color of the lights, tap on the color wheel. To change the pattern of the lights, tap on the "Pattern" button. And to change the speed of the lights, tap on the "Speed" button.
Tap on the " Save " button once you're happy with your light show, tap on the "Save" button. You can then give your light show a name and tap "OK." Your light show will now be saved in the app so that you can use it again later.
That's all there is to it! With the Govee Music Sync app, you can easily create custom light shows for your Govee LED lights. So have fun and get creative!
Method 4: Connect Govee Led Light to a Computer via the USB Cable
If you have a computer with a USB port, you can connect your Govee LED light directly to it. This will allow you to use the LED light as a flash drive, ideal for situations where you need to add some extra light but don't have an outlet nearby.
Plug the USB cable that came with your Govee LED light into an available USB port on your computer. Once the connection is made, you should see the light turn on and begin flashing. You can then use the built-in controls to adjust the intensity of the flash and how long it lasts. Can you use LED lights without a controller?
One thing to keep in mind is that not all computers will be able to power the Govee LED light. If your computer doesn't have enough power, you may need a separate USB power source, such as a battery pack or an external power supply. These methods will help in how to make govee led lights flash.
Some Tips to Make Your Govee Led Lights Flash
Here are the tips to make your Govee LED lights flash:
Use the Govee app and select "Effects" to choose from different flashing patterns
Select "Music mode" in the Govee app to flash the lights in sync with your music
Use the remote control to activate the flashing mode by pressing the "Flash" button
Adjust the brightness using the app or remote to make the flashing effect more noticeable
Just remember to use flashing lights responsibly and be mindful of others around you.
Things to Consider When Making Govee Led Lights Flash
When it comes to making your Govee LED lights flash, there are a few things you will need to take into account.
The first is the type of controller that you have. There are two types of controllers available for Govee LED lights; one with a built-in battery and one without. If you have the latter, you will need to ensure that it is adequately charged before using it.
The second thing to consider is the intensity of the light. You will want to make sure that the light is not too bright or dim. Too much light can be overwhelming, while too little light can make it difficult to see.
Finally, you will want to consider the duration of the flash. A shorter flash may be more aesthetically pleasing, but a longer flash may be more practical.
Best Settings to Make Govee Led Lights Flash
If you want to make your Govee LED lights flash, there are a few different settings you can try. Here are some of the best options:
Use the "Jump" feature: This setting will make your lights jump between different colors at a quick pace, creating a flashing effect.
Adjust the speed: Most LED light strips come with a setting that allows you to adjust the speed at which the lights change color. Turning up the speed can make the flashing effect even more intense.
Use the "Flash" feature: Many LED light strips also come with a "Flash" mode that will make the lights blink rapidly. This can create a strobe-like effect that looks really cool in the right setting.
Play with the colors: If you want to create a really dazzling flashing effect, try playing around with different color combinations. A multi-colored flashing effect can be especially attention-grabbing.
Remember to be mindful of anyone who may be sensitive to flashing or strobing lights, as it could cause discomfort or even trigger a seizure for those with epilepsy.
How to Troubleshoot Govee Led Lights
If your Govee led lights are flashing, it could be due to several reasons. Here are some tips on how to troubleshoot the issue:
Check the Power Supply
Ensure that the power supply is working correctly and that the lights are getting enough power. If the power supply is faulty, it could cause the lights to flash.
Check the Connections
Make sure that all of the connections are secure and no loose wires. If the connections are loose, it could cause the lights to flash.
Check the Controller
If you are using a controller, make sure it is working correctly. Sometimes controllers can malfunction and cause the lights to flash.
Check for Firmware Updates
If none of the above solutions solve the problem, it might be due to a bug in the firmware. In this case, you can try updating the firmware to see if that fixes the problem.
Contact Customer Support
If you are still having problems, you can contact Govee customer support for further assistance.
What Are the Benefits of Govee Led Lights Flash?
There are many benefits to flashing Led lights. First, it can help to get attention. If you are in a crowded place and need to get someone's attention, a quick flash of light is often all it takes.
Second, flashing lights can be used as a form of communication. For example, if you are at a concert and want to let your friends know where you are, a quick flash of your Govee Led light can do the trick.
Flashing lights are not only useful for emergencies; they can also add excitement to any event! Govee Led lights flashing in time with the music can make any party or event pop.
There are many other benefits of Govee Led lights flashing, but these are just a few most popular. So if you are looking for a way to add some excitement to your life or communication, consider getting some Govee Led lights and start flashing!
You Can Check It Out to Reset Govee Lights
Frequently Asked Questions
Why Do Led Lights Blink on and Off?
Most LED lights blink on and off because they have a low battery life. When the battery is almost depleted, the light will start to flicker in order to preserve power. This occurs even when the light is turned off because it takes more energy to keep it lit than it does to turn it off. In some cases, this may be noticeable as a flickering effect or uneven brightness across the board.
Can Led Lights Twinkle?
It depends on the specific type of LED lights in question. However, generally speaking, LED lights do not twinkle – at least not noticeably. If you are concerned that your lights may be twinkling, you can try installing a motion sensor that will activate the lights only when there is movement detected.
Do Led Lights Really Save Money?
depending on your specific needs and situation. However, many people believe that LED lights do have some significant savings potential.
One of the main benefits of LED lights is their long lifespan. This means that you will spend less money replacing them over time, which can save you in the long run. Additionally, LEDs emit a much smaller amount of heat than traditional light sources, which reduces energy costs overall.
In addition to these financial advantages, LED Lights also tend to be more environmentally friendly because they use less energy and produce fewer toxins overall.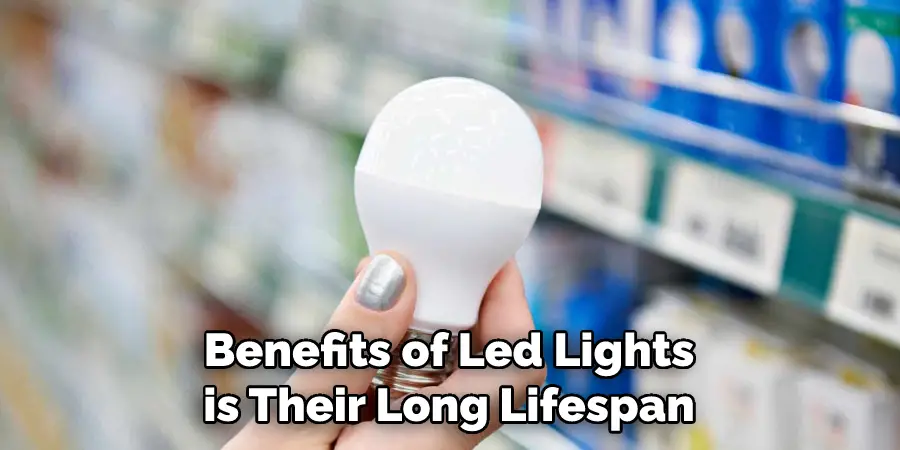 What Color Led Uses the Least Power?
Green. Green LED lights use the least power per unit of light, and this is why they are popular for lighting applications like interior home design or general task Lighting. They also have a longer lifespan than other colors, making them a more cost-effective choice overall.
Conclusion
We hope you have learned how to make govee led lights flash. Govee LED lights can be used to create an amazing and festive atmosphere for any party or celebration. You can make your Govee LED light flash in time with the music by following these simple instructions. With just a few easy methods, you can create an incredible light show that will amaze your guests. Try out this fun DIY project today!